In June 2021 Jacky's Pantry were awarded 3 Golds, 2 Silvers and a Bronze at the World Marmalade Awards at Dalemain House in Cumbria.
Gold Awards received for Seville Orange, Three Fruits and Ginger Marmalade.
Silver Awards received for Lemon and Lime and Orange Whisky Marmalade.
Bronze Award for Pink Grapefruit Marmalade.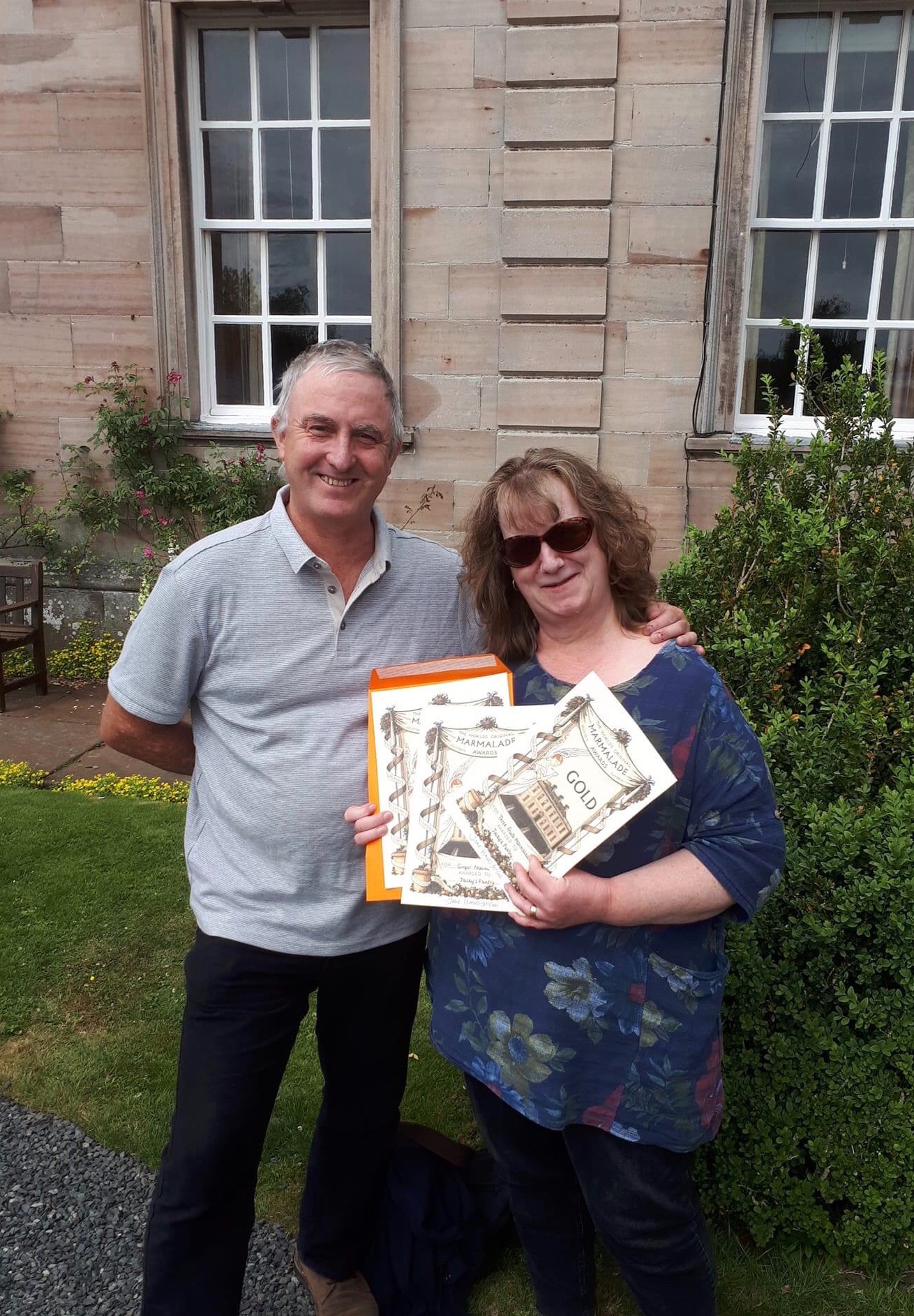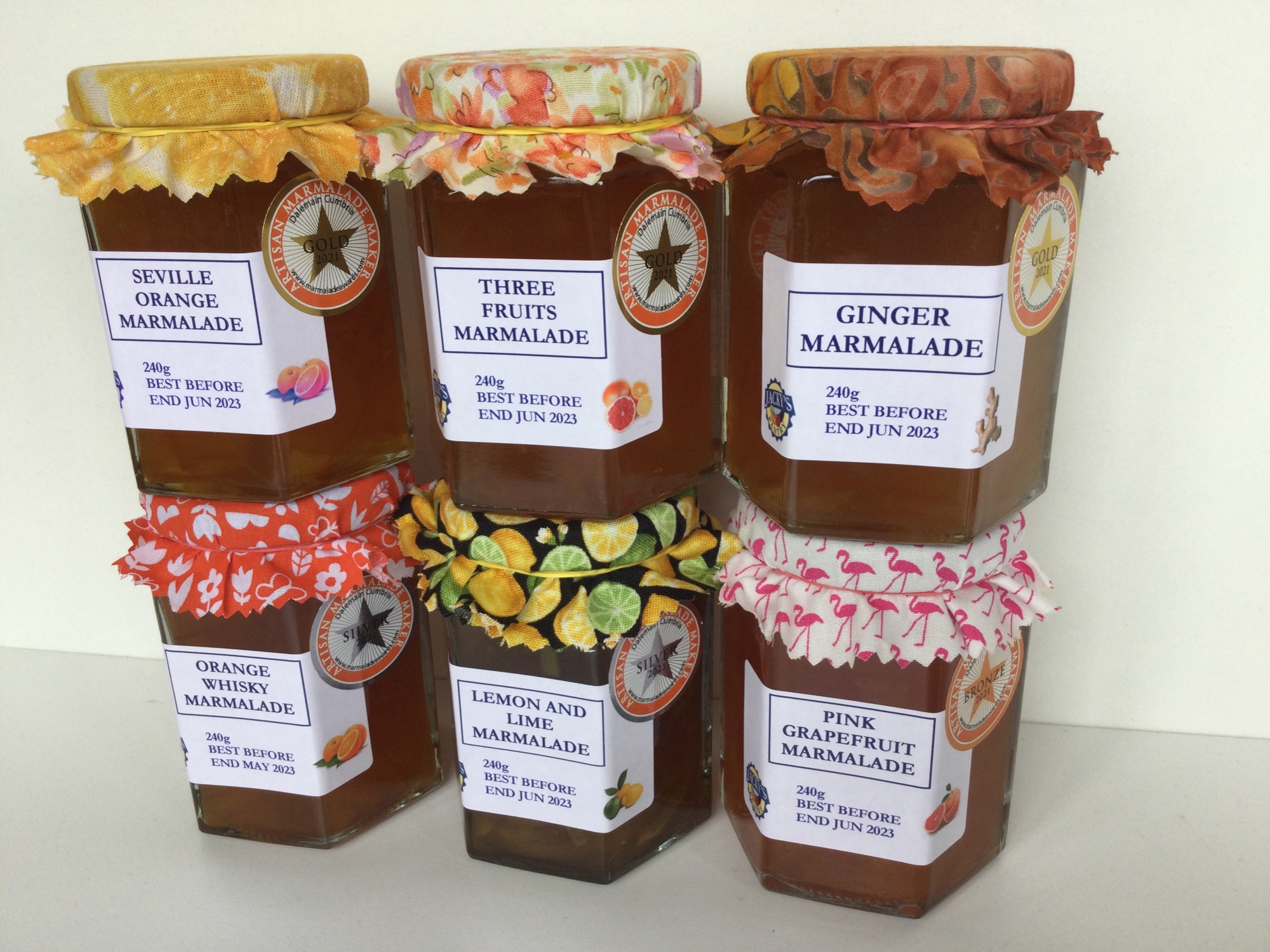 The World's Original Marmalade Awards were founded in 2005 to help to preserve, grow and widen one of the most British of customs – marmalade making.
The 2021 Awards were presented by Jane Hasell-McCosh of Dalemain House, Walter Scott of Thursday Cottage, His Excellency the Ambassador of Japan Mr Hayashi Hajime, Madame Hajime and Awards patron and food writer Dan Lepard.
In 2021 over 3,000 jars of marmalade were sent from countries as far away as South Korea, Botswana, Japan, Australia and the Philippines. Judged by a small panel of experts, Dalemain roundels denote marmalade of exemplary quality.