JP Cider
We have always been interested in home brewing so when a local lady suggested that we could help ourselves to the fruit if we looked after her late husband's cider apple orchard we couldn't resist the offer. It was a bit of a tall order so we got together with like minded friends and soon had the orchard looking tidy. The orchard is situated between Redditch and Bromsgrove and grows thirty three varieties of apples and pears. Some of the apples are less heard of heritage varieties such as Catshead, Chiver's delight, Bess Pool and Rosemary russet.
Our cider is brewed in five gallon (twenty three litre) batches or "bins" with juice that comes as the varieties are pressed and each bin is thus unique. All cider is brewed using the apple's own wild yeast that is found on the surface of the skin. This imparts a lightly earthy, sometimes spicy, flavour. These ciders are true fera fermentum "scrumpy".
JP Cider is not available to buy online due to licensing laws, however keep an eye on our events as we are able to sell it at certain food festivals. It is also available to purchase from Biddles in Webheath, Redditch.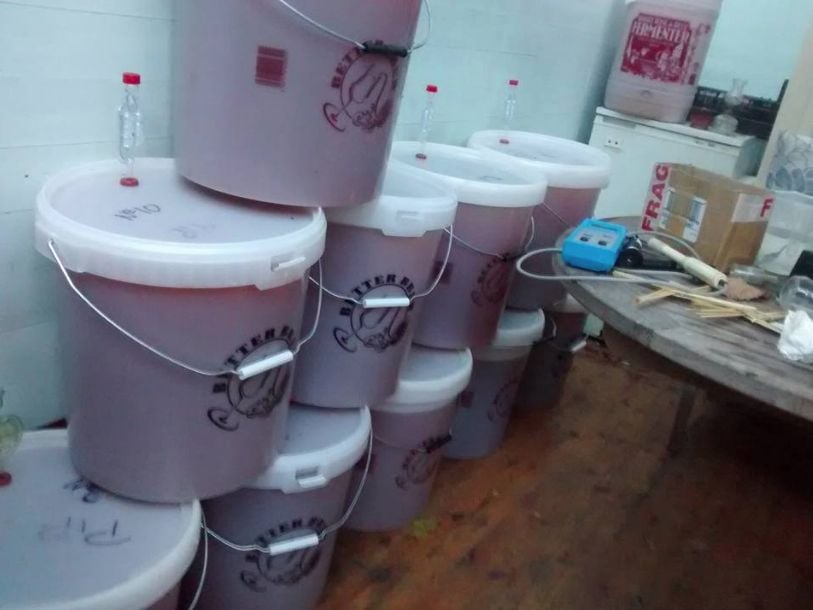 Cider from our cider apple orchard stacked and ready to go into the brew house.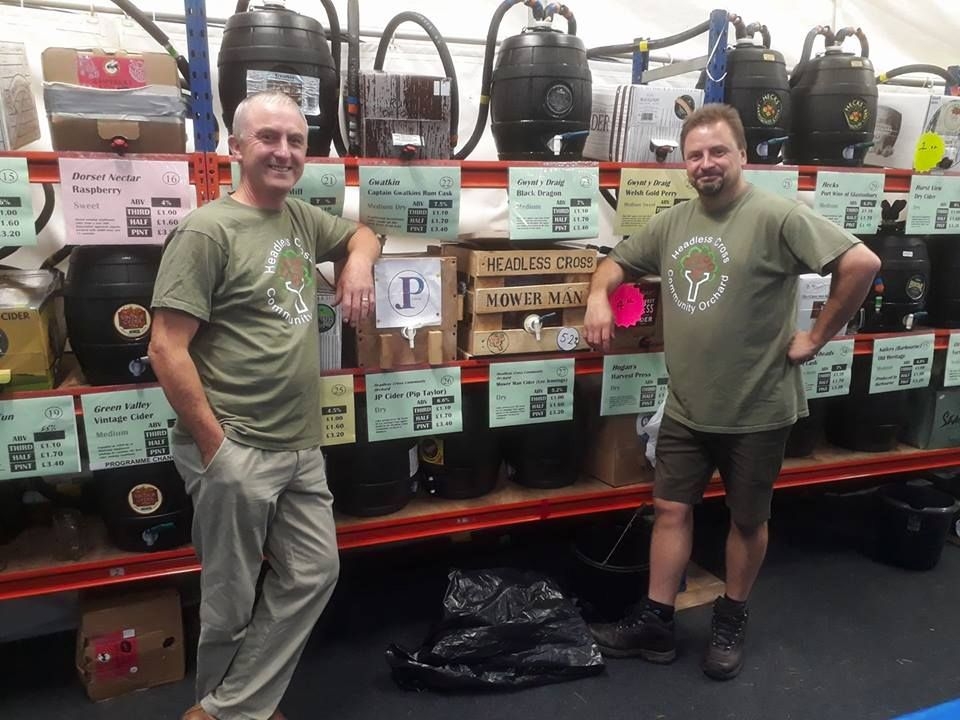 Pip Taylor and Lee Jenning at the 2016 CAMRA Bromsgrove Beer and Cider Festival where JP Cider came joint 1st.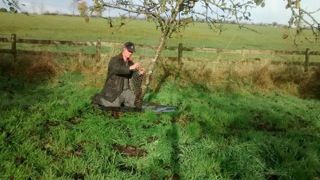 Pip placing rabbit and deer guards around the apple trees.